Vision
Our vision is to provide a first-class education to all young people so that they make outstanding progress and get the chances in life they deserve.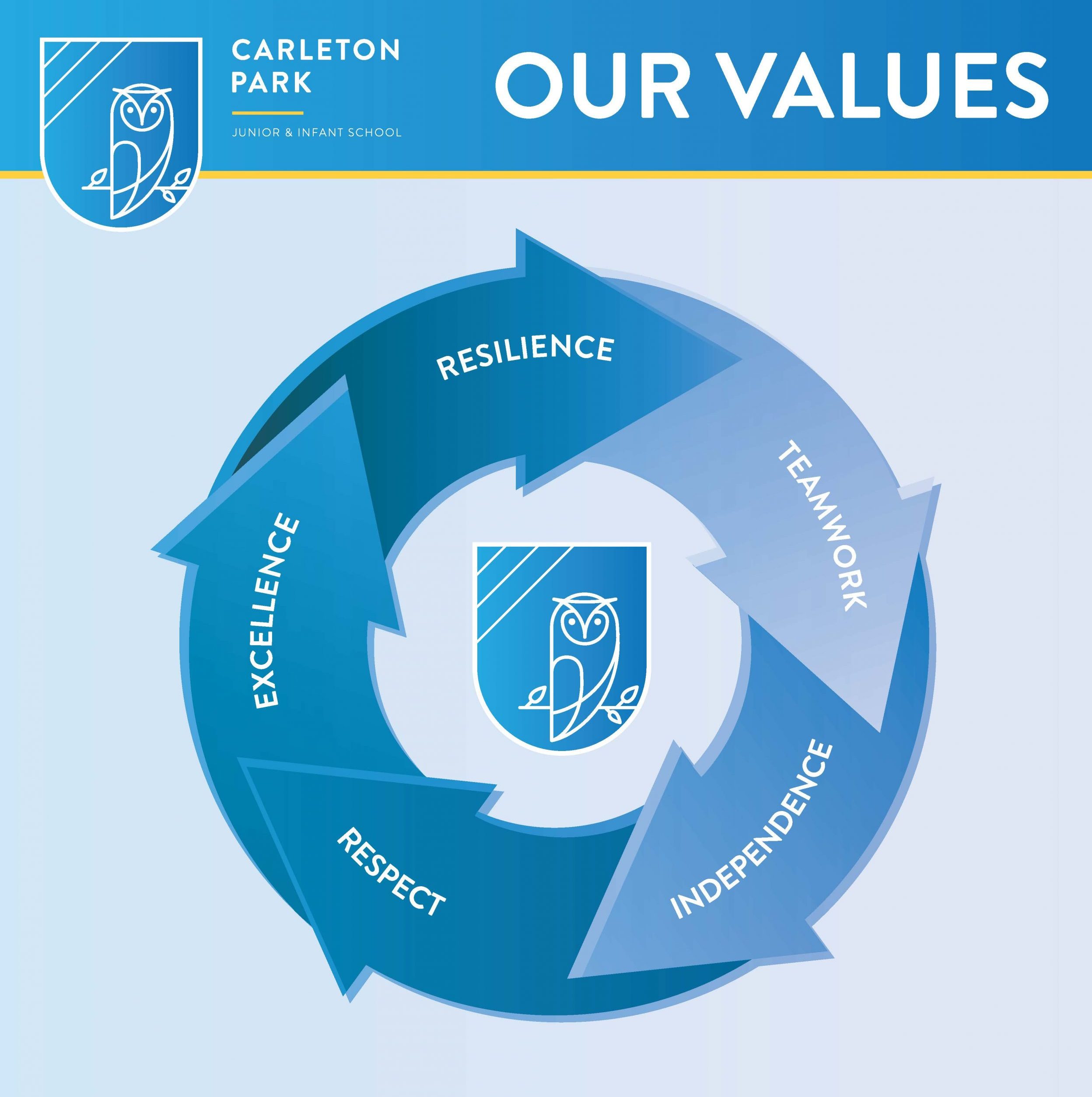 Resilience
At Carleton Park we pride ourselves on instilling, bounce back ability within our pupils; we see challenges as opportunities to grow.
Respect
At Carleton Park we value others, their rights and their differences.
Teamwork
As a school we actively encourage pupils to work together to achieve a common goal; this may be as a class, within a team or as a whole school.
Independence
We are able to work successfully independently and make our own choices.
Excellence
We aspire to achieve excellence in everything we do and set high expectations for ourselves.
We aim to make every day count, which will enable us to realise our potential.